Sale
Mokador Più Crema ESE Servings, 50 pieces
Più Crema | Strong & Bodied
Sale
Mokador 100% Arabica ESE Pods, 20 pieces
100% Arabica | Sweet & Aromatic
Sale
Mokador Huehuetenango ESE Servings, 20 pieces
Huehuetenango | Sweet & Citrus
Sale
Mokador Aroma Top ESE Servings, 50 pieces
Aroma Top | Aromatic & Velvety
We go for happy customers!
We import everything ourselves from Italy
Service and knowledge guaranteed
Customers rate us with an average of 10
Sale
Mokador Crema ESE Servings, 50 pieces
Crema | Strong and full bodied
Mokador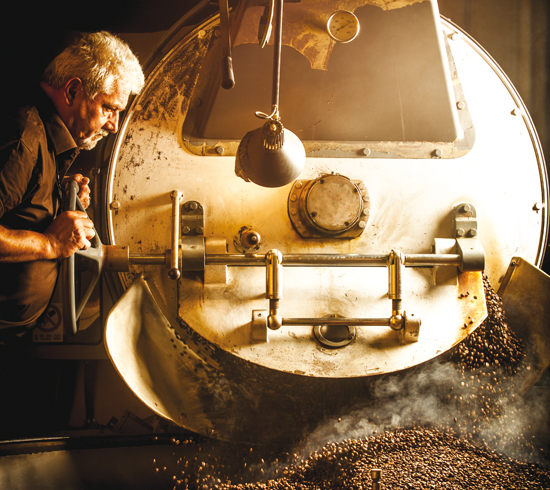 For more than 50 years Mokador of Faenza has been synonymous with high quality coffee.

Coffee that has more culture than any other because it possesses a wealth of history and magic.

Following innumerable trips in search of the best plantations for selection, Domenico Castellari achieved his goal and drank the first cup of Mokador coffee in 1967.
After his premature death he left the family business to his sons Niko and Matteo, who led Mokador research and prestige towards the conquering of Italy and the world, following the policy of quality their father had began, an enlightened entrepreneur with a very clear vision. Today Mokador and Castellari are an important concern in the world of coffee for cafés and single-serve pods and capsules. Turnover is in constant growth and the production premises stand on an overall area of roughly 5.000 square metre.

Over the years Mokador has succeeded in becoming a concrete and dynamic example of Made in Italy, both at home and abroad.
WE RESPECT coffee to such an extent that we have always selected, roasted and packed it in accordance with the market's highest quality levels.
 
WE RESPECT taste to such an extent that for more than 40 years we have been working to achieve and master, in each individual cup, a coffee that can satisfy the standards of the Italian tradition.
 
WE RESPECT our customers to such an extent that we have created a transparent quality system. Because not only do have we nothing to hide, but we also want to share our knowledge.
 
With us, respect is the most extraordinary of all values. Just like our coffee.