OUR BEST SELECTION ESE SERVINGS
Spinel Ciao Red ESE Machine
The new Spinel "small-great" espresso coffee pod machine
Spinel Ciao White ESE Machine
The new Spinel "small-great" espresso coffee pod machine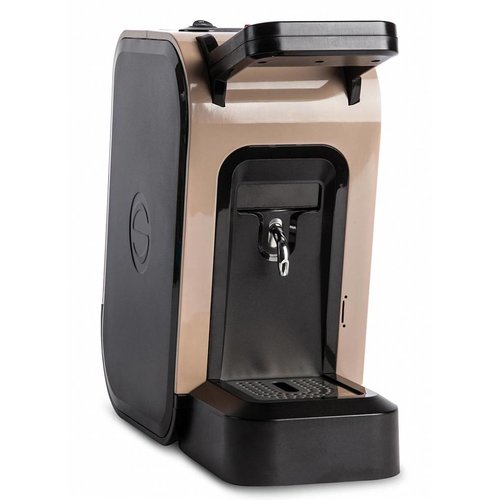 Spinel Ciao Beige ESE Machine
The new Spinel "small-great" ESE Machine
What are you looking for?
ESE Servings / ESE Pods
The assortment of MetaCaffè contains many different types of ESE Servings. Every ESE Servings consist of coffee of high quality. Still, each product has its own characteristics. ESE Servings are available in different blends and roasts available ranging from light, medium and dark. Each ESE Serving has the amount of finely ground 7 gr. espresso beans. Other than putting an espresso with fresh beans, you waste no more coffee with the smart ESE Servings.
See the whole range of ESE Pods or check the entry level machine to brew ESE coffee: the Wally from RDL-Italia.
Exclusive Coffee from Italy
Italy and coffee are inseparable. The quality of Italian coffee is a worldwide known fact. Yet there is within the range of Italian coffee brands much variation in the quality of the coffee beans. At MetaCaffè we have made a selection of only high quality Italian coffee. Within the supply of MetaCaffè we offer coffee in various forms. We have built-up quite a variety of high quality ESE Pods and whole coffee beans,