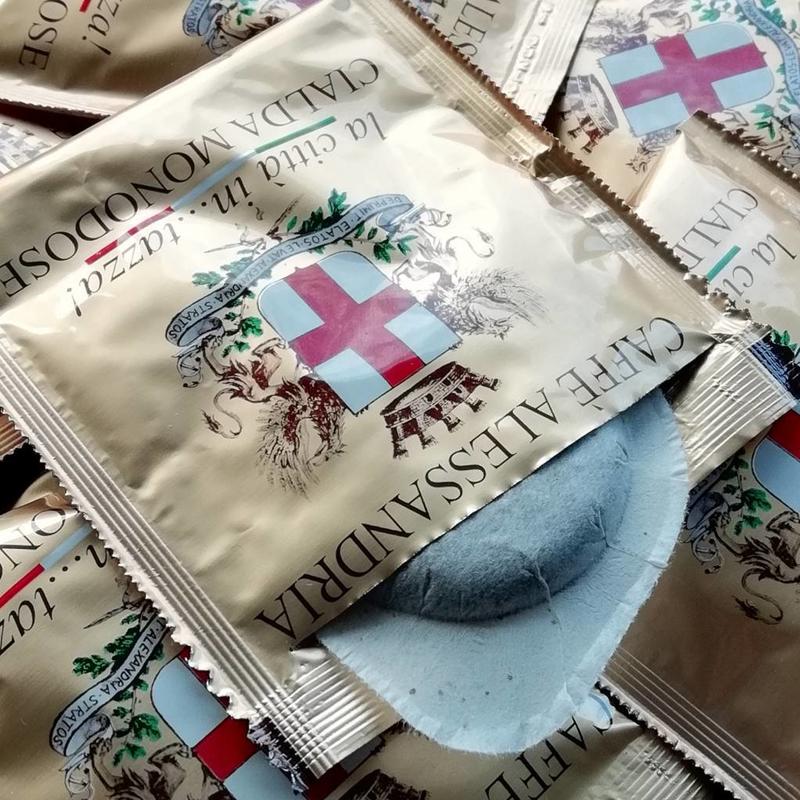 ESE Servings
ESE Servings 
MetaCaffè offers a wide range of ESE Servings of several premium regions in the world. F.e. ESE Servings of ground coffee beans from South/Central America, Africa and Asia. Where one product is a blend of coffees from different regions, there are also single origin ESE coffee pods available at MetaCaffè. Most packages ESE pods consist of 50 till 150 pods, each serving is good for a delicious Italian espresso, cappuccino, latte or whatever you prefer.
 
Easy Serving Espresso
ESE coffee originated in Italy. In fact in Italy at each office a lot of time was lost in brewing espresso for staff. With ESE Servings it is much more easy, efficient and rather quick to serve coffee for the staff, without the loss of quality. This feature also formed the basis for the naming of ESE coffee. The acronym ESE stands for Easy Serving Espresso. Due to the success in the Italian workplaces, later there were also ESE machines made available at home, so we can all enjoy a good espresso that is made in a snap.
ESE pods are compressed pads where seven grams espresso grind in it. This 7 grams of ground coffee is held together by a paper filter and is just enough to easily and quickly make a good espresso.
 
ESE Machines
To brew ESE coffee pods, many different machines are available in the market. At MetaCaffè, we provide a number of these machines at home so you can easily make espresso. Entry level model is the "Wally from RDL-Italia. The Piccola is a compact, energy-efficient home espresso machine, also fun to use at the office. If you are interested in an espresso machine for ESE Pods, check the category ESE Machines.
 
Buy ESE Coffee Pods
The range of E.S.E. Pods  at MetaCaffè consists of different types of coffee. Not only the coffee beans have a different origin, as well the beans are roasted in various ways. We offer ESE Pods from light roasted to dark roasted and everything in between, we offer also various mix or trailpacks from all brands available so you can test what coffee is best for yourself and what ESE pads you can buy best.